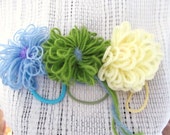 I am so excited! I just had my first Etsy sale! I sold and relisted the above item!
It took me 3 months to get my first sale. Now, I also have a pending order for S'mores Party Favors. The customer is getting married in May and is waiting for a final count so she can tell me how many favors she will be ordering!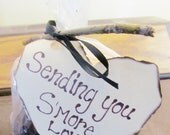 Things are looking up and I can't wait for my next sale!